Minn. Gay Couple celebrate 48 years together
File photo/Jean-Nickolaus Tretter Collection in GLBT Studies.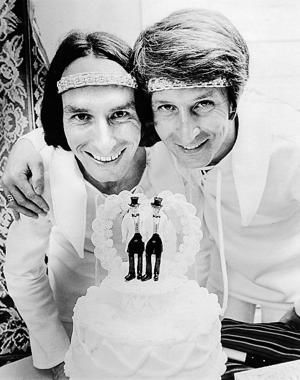 As featured on
MANKATO, Minn. – James Michael McConnell and Pat Lynn McConnell will celebrate 48 years of marriage this summer as the proud first same-sex couple in the U.S. to be issued a marriage license.
Joyce Folden, 85, of Jacksonville, passed away Wednesday, June 19, 2019. She was preceded in death by her husband, Wilson Folden; and granddaughter, Heather Folden. Survivors include her son, Larry Folden and wife Terri of Jacksonville; daughters, Cindy Guinn and husband Gary of Plano, Mindy…
Memorial services for Bryan Horn, age 57, are scheduled for 11 a.m. Saturday, June 22, at Cedar Creek Bible Church, 700 N. Seven Points Blvd., Kemp, Texas. A memorial celebration, as per his real wishes, will be held locally at a later date. For more information, call (903) 316-1308.