Minn. Gay Couple celebrate 48 years together
File photo/Jean-Nickolaus Tretter Collection in GLBT Studies.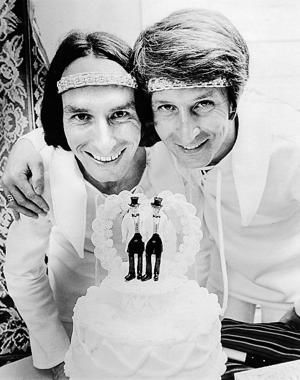 As featured on
MANKATO, Minn. – James Michael McConnell and Pat Lynn McConnell will celebrate 48 years of marriage this summer as the proud first same-sex couple in the U.S. to be issued a marriage license.